I stopped taking recreational drugs in my mid-twenties. I found them fun, but I didn't like that it took me so long to recover. I don't drink booze very often these days; I do enjoy it (I am Russian *and* British), but I don't enjoy the three days of being so tired I want to cry that follow me getting even slightly drunk.
But there's one habit I have not managed to kick:
Impulsive Wikipedia deep-dives.
You might think that sounds good — learning! And if I was scrolling the history of, say Uruguay or the Boer War or the origins of Marxism, it totally would be. But mostly, I'm just filling my head with information I will never need and wasting precious time doing so. For example, I can tell you almost anything you need to know about the career of Portugal The Man, in spite of my only ever having heard their one hit, "Feel It, Still" (a song I've slightly ruined by knowing too much of why it was written).
HOWEVER. Every now and then, I'm glad I followed my impulse.
Most recently it happened when I was 30 seconds into the first instalment of a self-directed Sidney Poitier film festival I've decided to host for myself, realising I've never seen any of his movies. I began with the original film version of my favourite book of all time, Alan Paton's 'Cry, The Beloved Country.' As the credits rolled, I started to wonder, "Where was this filmed?" and "Who is [the person billed above Sidney Poitier], Canada Lee?
I learned that it was filmed mostly in South Africa. That because apartheid rule was in full swing, in order to escape arrest they had to pretend that both Poitier and Lee were indentured servants of the director Zoltan Korda. My deep dive then took me to the life of Canada Lee, and what a LIFE!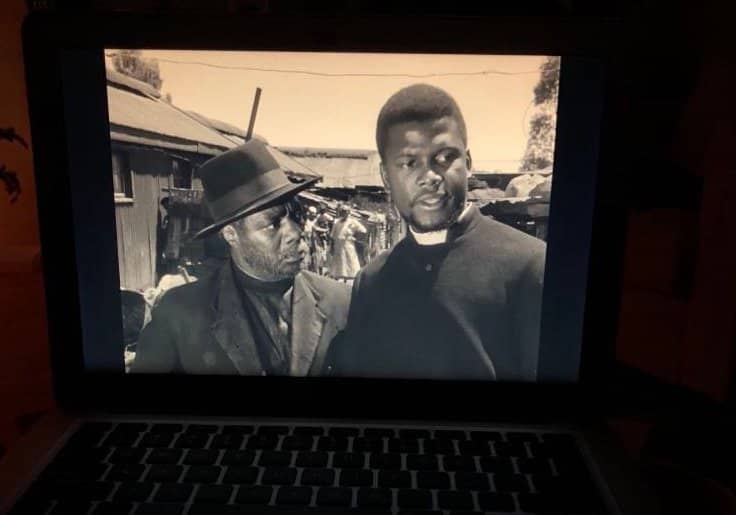 At the age of 14, after seven years of music studies, Canada Lee — with no explanation — ran away from home and became a jockey. After coming back to Harlem (where he'd grown up), he decided to get into boxing. his given name was Leonard Lionel Cornelius Canegata but one time, a ring announcer screwed his name up and announced him as "Canada Lee!". Lee liked and decided to keep it and, when he was 19, he went pro and was a favourite with audiences.
Out of 200 matches, he only ever lost 25.
In 1929, at the age of 22, he was playing Andy Divodi at Madison Square Garden. He won the ten-round match but at a price: one of Divoldi's blows detached the retina in his right eye. He could have had it fixed, but he thought that bringing attention to it would affect his successful career, so he pretended everything was fine. He eventually lost the sight in that eye.
During his boxing career, he made $90,000— equivalent to $1.7 million today — but when he quit in 1933, he was penniless. He later said he "just threw it away." As his career moved on, he lobbied for insurance, health care, financial consultation and retirement homes for fighters.
"The average boxer possesses little education," he later said. "If he winds up broke, he has no trade, no education and nobody to turn to." That was where Canada Lee had found himself a year after his boxing career was over. He'd had some success as a band leader, and even opened his own club but it closed after only six months. He decided to apply for a job at the YMCA.
While he was in the building, he came across auditions in progress for a play, and was recognised by the playwright who convinced him to audition. He got the part, in a play that toured the boroughs of New York, then another in a show that played on Broadway before touring across several US cities. Then he was cast in a part that would transform his career.
Orson Welles was directing an all-black production of Macbeth, and cast Canada Lee as Banquo. He credits Welles with making him take acting seriously, saying, "He [Welles] rehearsed us for six solid months, but when the play finally went on before an audience, it was right—and it was a wonderful sensation, knowing it was right. Suddenly, the theatre became important to me. I had a respect for it, for what it could say. I had the ambition—I caught it from Orson Welles—to work like mad and be a convincing actor."
And he did! Six years later, having played countless roles and toured the country, Welles cast him again, this time as the lead in Native Son. In their review, the New York Times said,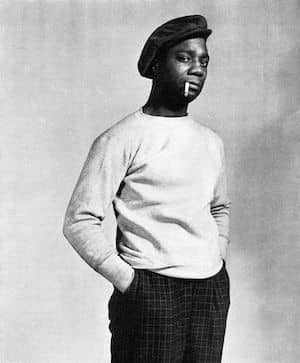 "The quality of life Mr. Lee imparts to a scene is overwhelming—partly physical, partly magnetic…. Mr. Lee is certainly the best [Black] actor of his time, as well as one of the best actors in this country."
It didn't take long before Hollywood was interested. Canada Lee was the first person Alfred Hitchcock cast in his 1944 movie Lifeboat. Mr. Lee changed both some of the script and the delivery, to make it less like the stereotype of Black people in the movies that he so hated. In doing that, he becomes the moral anchor of the film. But more stereotypical and insulting roles kept being offered to him. Instead of taking them, he turned them down and went back to the theatre. In the 1940s and early 1950s, to do this was almost unheard of.
Meanwhile, he used his celebrity as an actor to campaign. For better roles for black people in theatre and cinema, for soldiers to be able to vote even when overseas, fighting in World War II, and for the passage of federal legislation to make permanent the Fair Employment Practices Commission (FEPC), a wartime agency that sought to ban discrimination in hiring.
A 14 year old runaway, H. Jack Geiger, asked Canada Lee if he could stay with him. They'd met after Geiger had snuck backstage at a production of Native Son. With Geiger's parents' permission, Lee said yes. Geiger says Lee was a surrogate father to him, and even loaned him money to go to university. H. Jack Geiger went on to found the USA's first community Health Centre and credits Canada Lee with having influenced much of the incredible work he did bringing healthcare to those who could not afford or access it.
But Canada Lee's politics started to get him in trouble. The US was in the grip of hysteria about communism. Lee's outspokenness on racial matters brought down the wrath of political conservatives, and his name was blacklisted. Contracts were cancelled. New role offers were rescinded.
In 1949, the FBI offered to drop the blacklist in return for Canada Lee denouncing Paul Robeson as a communist. Paul Robeson was a communist — that was not in question. But Canada Lee refused to say it publicly, instead saying, "All you're trying to do is split my race."
Eventually a British director, Zoltan Varda cast him in Cry, The Beloved Country. As I mentioned, filming in South Africa was difficult with apartheid raging. His co-star Sidney Poitier, in an autobiography, described trying to accommodate his behaviour. But Lee did not, instead saying, "I will not twist my dignity out of shape to fit anybody's custom." Poitier called Lee "one of the most courageous characters I have ever met, as complex as he was talented."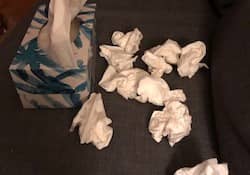 Canada Lee is astonishing in the movie. You'll see an illustration of how hard I cried in that photo. And audiences at the time loved it. But in spite of packing out theatres once it was out in the US still, Lee could not get hired.
Four months after its release, Canada Lee died of a heart attack.
A few weeks before, he had spoken at a protest in White Plains, New York, over the shooting of two black men by an ex-policeman.
He said, "I try not to be emotional… I am a black man, and black men have been killed, and I must be emotional…. When I think that America, this great and tremendous country, has been built on the backs and sweat of my people; when I think that in every war my people have died for this country; and when I know that my people cannot walk the streets here in safety, I feel bad."
This Black History month, I'm so glad that falling accidentally down a wikipedia hole brought me to learn about this incredible man. And I'm so glad you got to meet him, too.
You rule,
xx (Yes Yes) Marsha
PS if you'd like to share this, I made a (much!) shorter post here on Facebook and here on Instagram.
PPS sources: Wikipedia, Encyclopedia.com, CanadaLee.org. There's also a great This American Life interview with Jack Geiger II, here.